The prestigious Museums + Heritage Awards are now in their 17th year of celebrating excellence within museums, galleries and heritage visitor attractions. And at Chocolate Films, we're delighted to see nominations for three museums and projects that we've been involved in!
National Maritime Museum – Endeavour Galleries Project
Nominated for Permanent Exhibition of the Year

The National Maritime Museum undertook an ambitious project to create four new permanent galleries, which opened in 2018 to widespread acclaim. These galleries have provided an additional 40% of gallery space and are home to over 1,100 objects on display.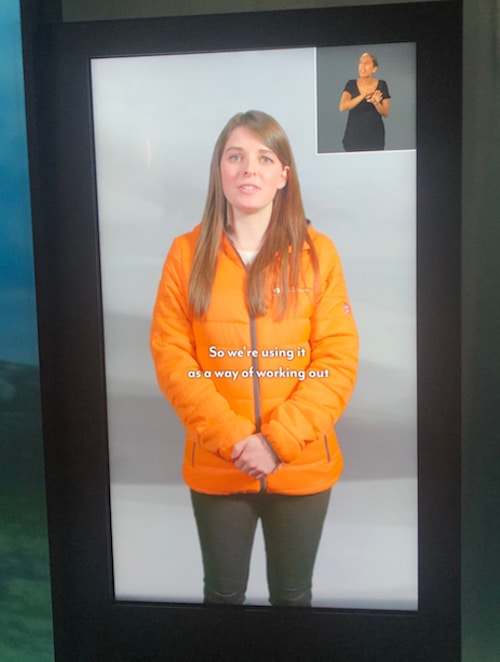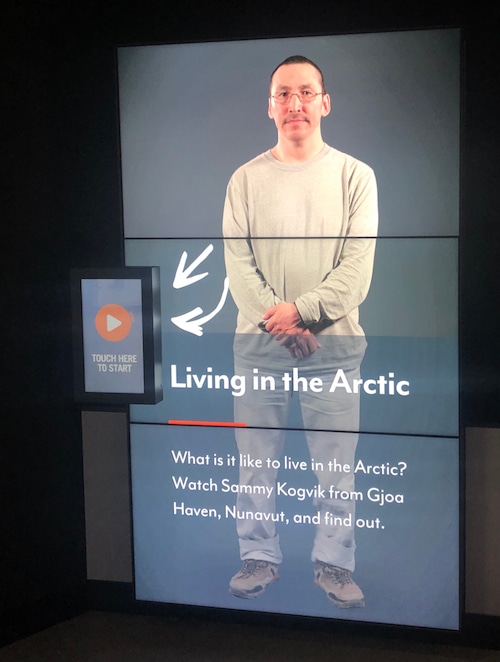 We were honoured to be asked to provide 11 exhibition AV content pieces for these new galleries, including emotive narrative audio pieces, music, and films showcasing those people who have held lifelong strong connections to the sea. These videos are now situated alongside fascinating objects, each with their own unique story to tell. From antarctic explorers to researchers and scientists, naval admirals to merchant labourers, there are a fascinating variety of stories to discover. We're so excited that this amazing exhibition is up for Permanent Exhibition at the 2019 M + H Awards, but it has some strong competition such as…
Horniman Museum and Gardens – World Gallery
Nominated for Permanent Exhibition of the Year
The Horniman Museum is truly at the heart of the local community, and as filmmakers we knew that it was this community spirit that we wanted to capture. We produced a series of oral histories told from the perspective of individual people describing objects that hold personal significance to them, ranging from precious books to a poop emoji pillow. This creative take on an exhibition introduction film seems to be the perfect way to show how museum collections can bring people together, over their shared histories and experiences. The film greets visitors from 3 screens as they enter the galleries, and encourages them to share their own stories whilst discovering new ones.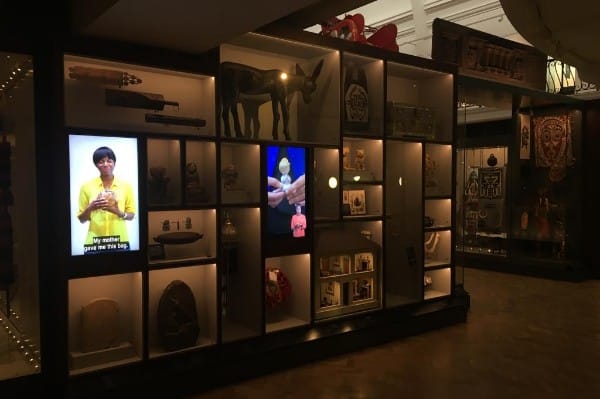 Foundling Museum – Ladies of Quality & Distinction
Nominated for Temporary or Touring Exhibition of the Year
We have produced various crowdfunding campaign films for the Art Happens initiative from Art Fund, including for the Foundling Museum in London which historically has looked after vulnerable babies at risk of abandonment and death. The Foundling Hospital was initially established by Thomas Coram in 1739 after 17 years of campaigning by himself and a group of forward-thinking women, the 'ladies of quality & distinction' who supported his cause and formed the UK's first children's charity. Fast forward to 2018 and these remarkable women were finally recognised for their achievements, as their portraits were re-hung in the Foundling Museum, based in the former hospital building.
We created this film, led by actress Ruth Jones, which supported the crowdfunding campaign and allowed the exhibition to become a reality. We knew it needed to be a powerful piece of storytelling that would engage audiences visually and narratively, which would encourage people to donate. The exhibition 'Ladies of Quality & Distinction' has also been nominated for the M + H 'Temporary or Touring Exhibition of the Year' Award.
From permanent gallery displays to touring exhibitions, it's always a pleasure to be able to revisit the work that we've created for the arts sector, to see the public's engagement and enjoyment with the films and AV content, as well as the recognition for the organisations who have put in tremendous amounts of effort in order to bring these objects and display into the light, and away from dark, hidden storage spaces.
Congratulations to the National Maritime Museum, Horniman Museum and Gardens and Founding Museum!  The Museums + Heritage Awards Ceremony 2019 will take place 15 May, we're looking forward to knowing the winners.
Click here to learn more about video production for the Arts & Heritage Sectors.