Chocolate Films is an innovative video production company, with bases in London and Glasgow and a global reach. We're a socially responsible video agency – run as a social enterprise. 
The Chocolate Films Story
Rachel Wang and Mark Currie founded Chocolate Films in 2001, with a simple goal: to build a high-quality video production company with a clear social purpose. We are now a team of more than 20, with bases in London and Glasgow, satellite offices in Germany, Portugal, Italy and the USA, and an international network that gives us a much wider reach without compromising our values.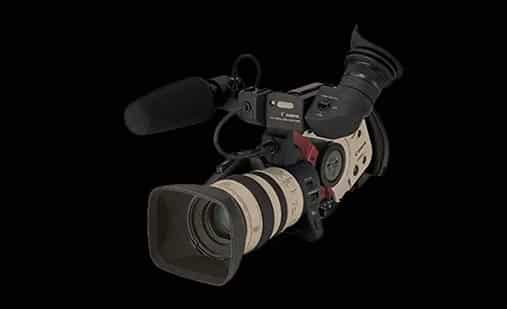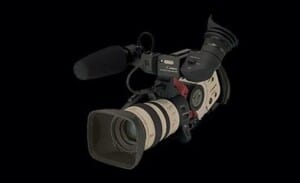 Rachel Wang and Mark Currie set up Chocolate Films.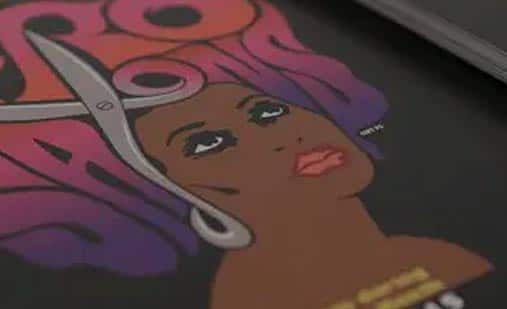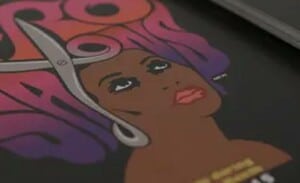 Chocolate's first feature documentary, 'Afro-Saxons', released in cinemas. "It's impossible to watch it without a smile on your face." – Peter Bradshaw, The Guardian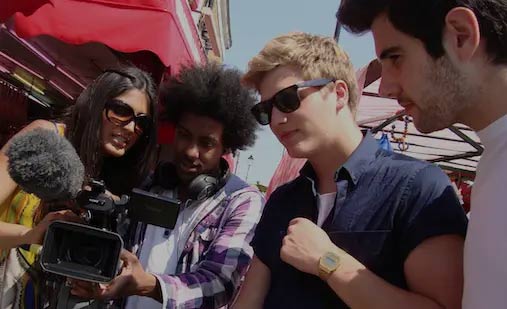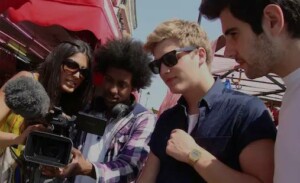 Chocolate Films is awarded the Social Enterprise Mark, in acknowledgement of our social value. We maintain the SE Mark each year and are a member of Social Enterprise UK.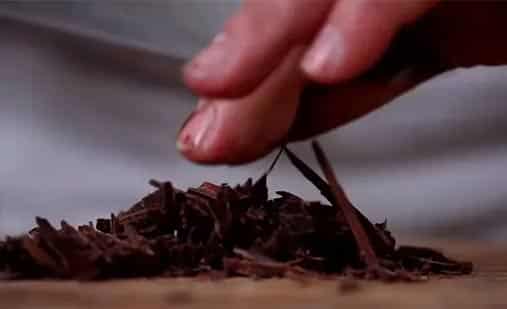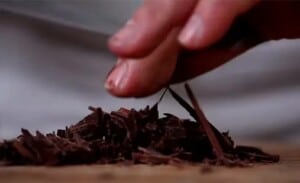 We finally make a film about chocolate (a cookery film for Historic Royal Palaces!)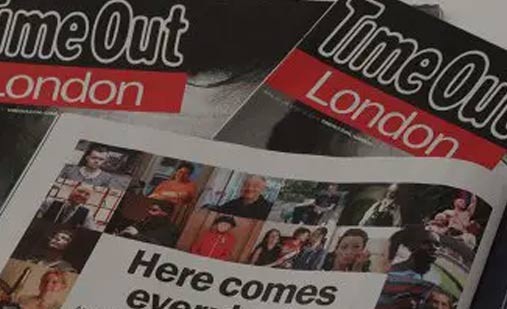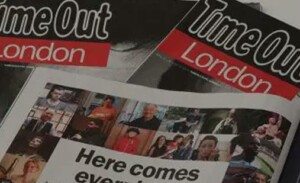 1000 Londoners – the biggest Chocolate Films Project yet – launches at BAFTA.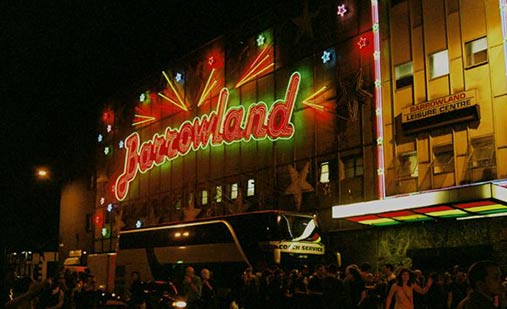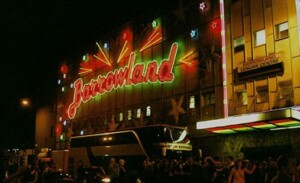 Chocolate Films opens a second office in Glasgow.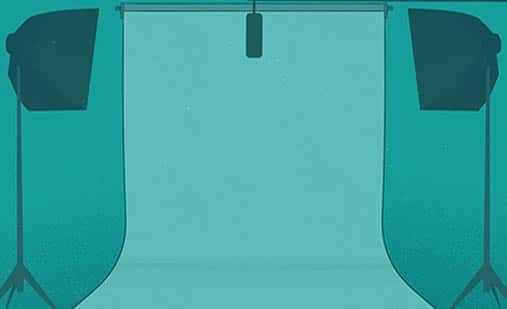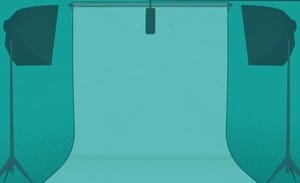 Our first purpose-built studio opens in Nine Elms, London
Chocolate Films has a large range of kit, including the most up-to-date camera equipment and accessories. We use a wide selection of cameras, from Canon and Sony cinema cameras to time-lapse cameras, 360 cameras and drones. Our lighting kits have the capacity to illuminate spaces from small studios to large warehouses. And we have everything from drones to gimbals to deliver you amazing moving footage in all environments.
We work with and develop the talent of our in-house, full-time staff, rather than working with freelancers. As a client, you will receive the help of dedicated producers and filmmakers in each project from start to end, all of whom have up-to-date DBS checks and safeguarding training, with many also being qualified first aiders. Team members are empowered to take ownership of their projects and to learn at each stage.
Coverage in Germany, Italy, Portugal, USA and More
We have developed satellite offices in Berlin, Porto, Sardinia and New York to complement our London and Glasgow bases, as well as reliable partner production companies in 22 countries, from Kenya to Vietnam. This greatly expands our operating area and the scope of how we can support businesses. In each of these bases we have a trusted and talented representative with local knowledge, and access to the equipment and crews needed to make great things happen. As well as giving you a much greater creative freedom, this cost-effective solution is competitively priced by the hour or the day, allowing you to produce great content with ease and comfort.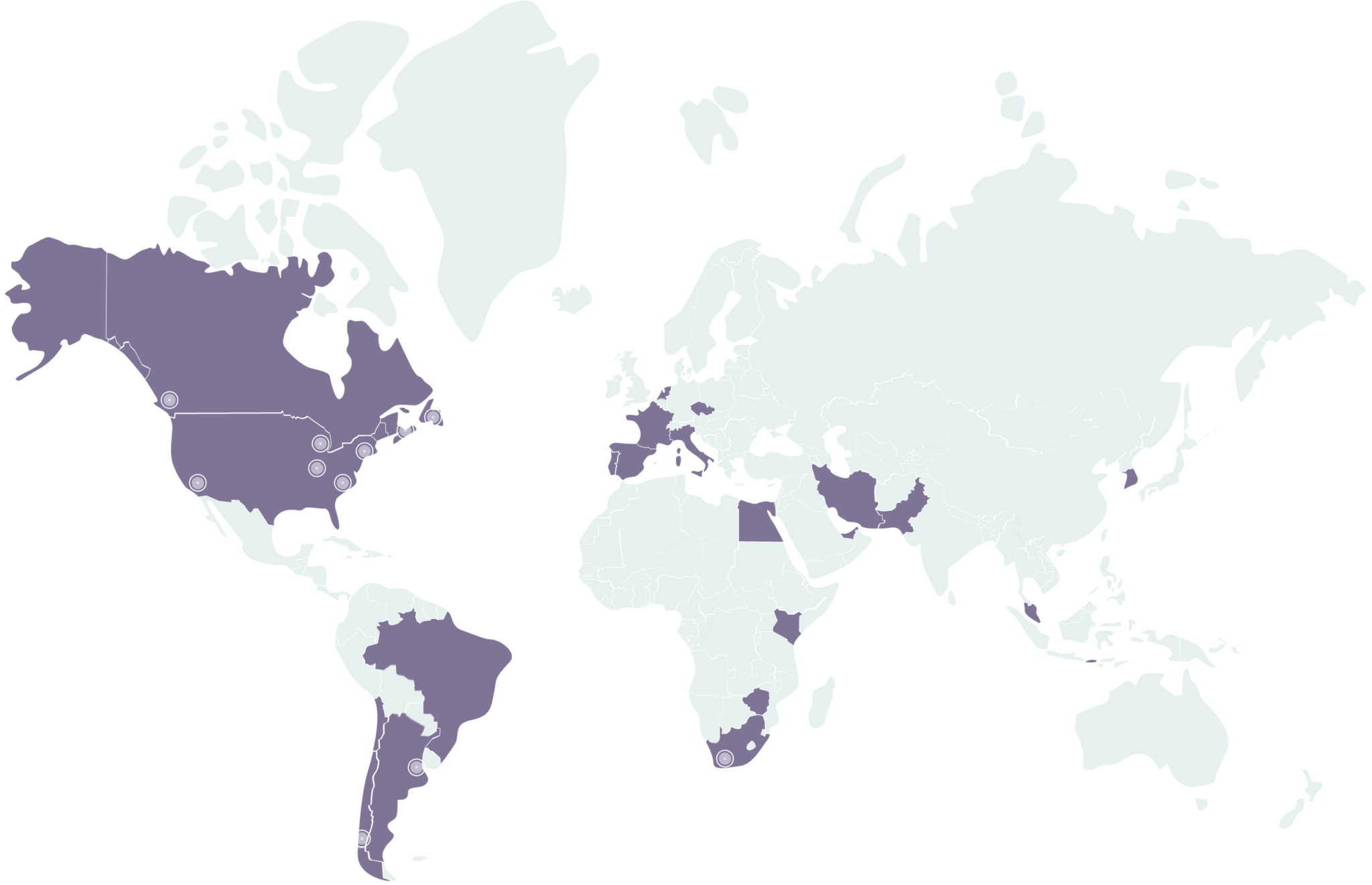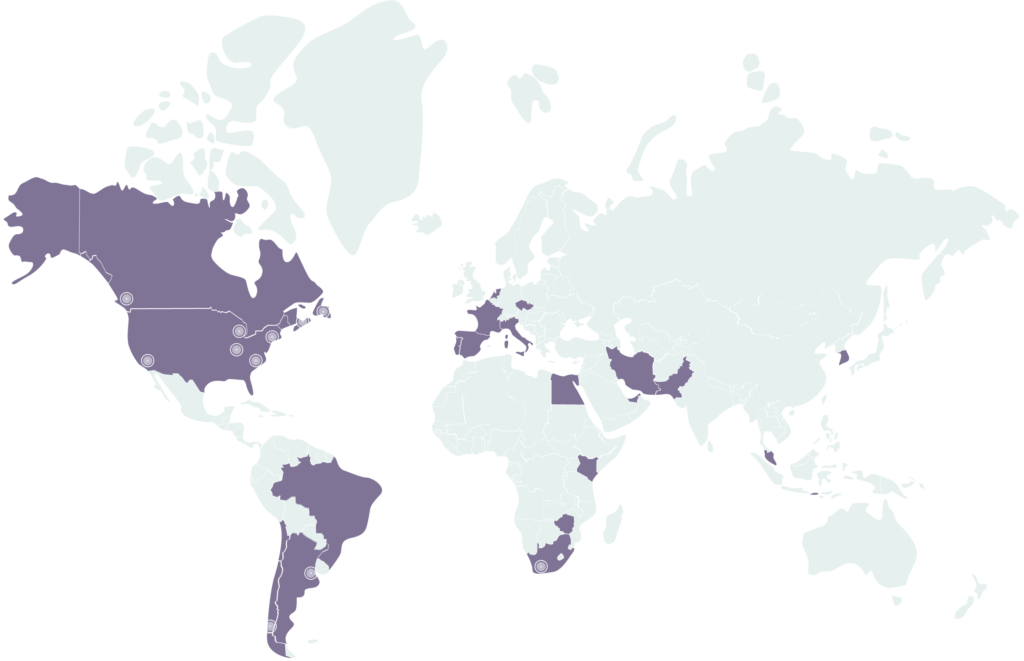 Working at Chocolate Films
Chocolate Films exists to empower unique views and approaches, both from our clients and from within our team. In doing so we are able to offer a much more varied range of services and come up with new ideas in the process, all from within our in-house team. We work with people from a wide range of backgrounds, with each and every one of them contributing to the work that helps turn concepts into reality.
A Versatile Video Production Company
Whatever your ambitions for video content, our team can help. Our wide skills base and range of experience includes:
We'd love to hear from you.
The producers at Chocolate Films are available to talk through your project at a time that suits you. We'll make sure we really understand your organisation and what you're looking to achieve with video content. Following the discussion, we'll send over a detailed proposal for the work you're looking to commission.
We Are A Social Enterprise
In 2001, Rachel Wang and Mark Currie set up Chocolate Films with a clear social purpose. We now empower thousands of young people and vulnerable adults each year to be creative, through fun and accessible filmmaking experiences. By working with Chocolate Films, you invest in a new, diverse generation of filmmakers through Chocolate Films Workshops.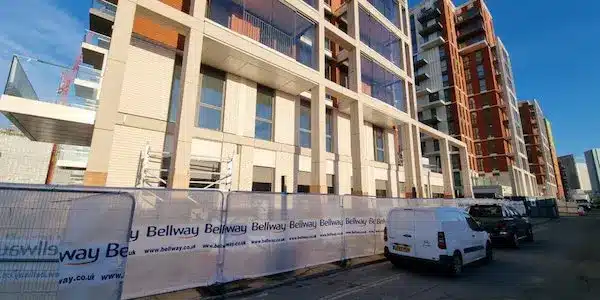 A New Central London Video Studio
Chocolate Films is opening a new purpose-built studio in 9 Elms, near Battersea Power Station and the US Embassy. This exciting new 77m2 space will be ideal for most charity, corporate, and documentary shoots. It's 80m2, with soundproofing, great lighting and a comfortable dressing room. It will be available to use for shoots from Monday to Friday with both wet and dry hire available. Then at the weekends it will be open to the next generation of filmmakers, with workshops, clubs and experiences.
Chocolate Films is a carbon neutral company, and as such we are dedicated to ensuring everything we do benefits the environment in some way. We do this by reducing the amount of fuel and energy we consume, offsetting any carbon emissions we cannot reduce and by supporting businesses that have an active interest in helping to protect our planet.