Chocolate Films recently had the pleasure of working with the National Museums Scotland to create the audio-visual content for their latest exhibition, Audubon's Birds of America. Through a series of projected videos, evocative soundscapes and insightful documentary films, our audio-visual content helped to guide the audience through this remarkable exhibition, which explores the publication, the man behind it, and the legacy of this great work in ornithology.
AUDUBON'S WORK IS BROUGHT TO LIFE WITH IMMERSIVE AUDIO AND VIDEO
The audience is welcomed to the space with an immersive AV experience that has wrap-around videos and a calming soundscape. A series of galleries then follow, full of  fascinating displays, beautiful prints and one of the original books on loan from the Mitchell Library.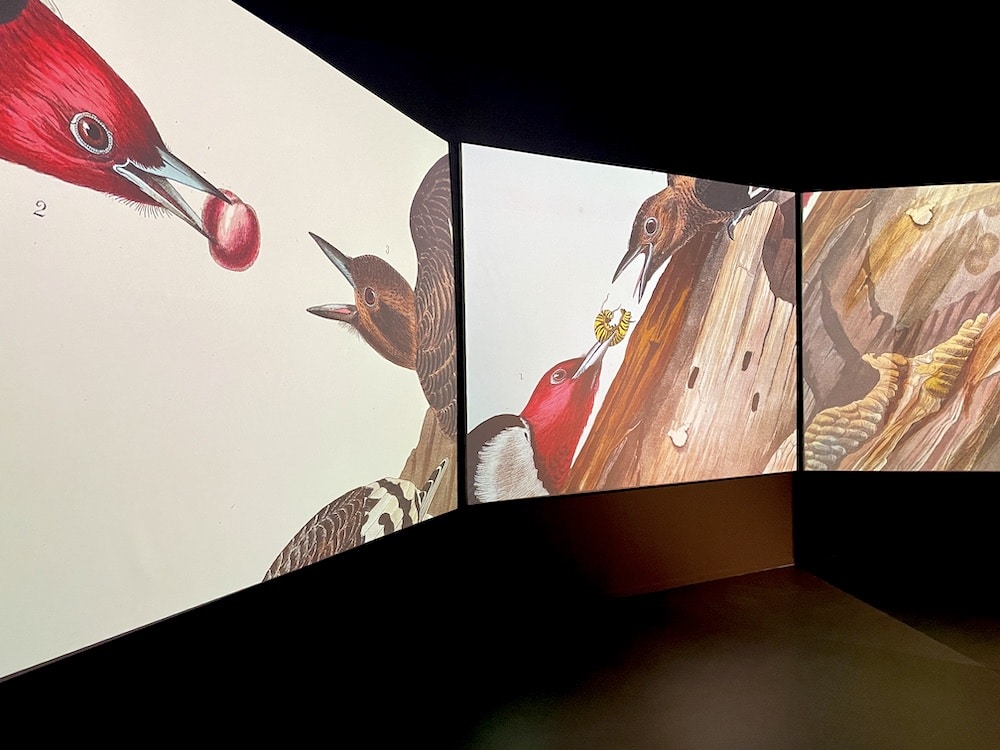 INTERACTIVE VIDEO DISPLAYS
Touchscreen displays are loaded with insightful documentary content, ranging from Audubon's early years through to modern day conservation techniques and processes. A central piece of AV content is the projected animation, which brings the story to the heart of Edinburgh, revealing how Audubon travelled to the city in the hopes of finding a publisher for his works. The film combines emotive voiceover with animated portraits and illustrations, including maps of Edinburgh at the time, with stunning bespoke motion graphics design.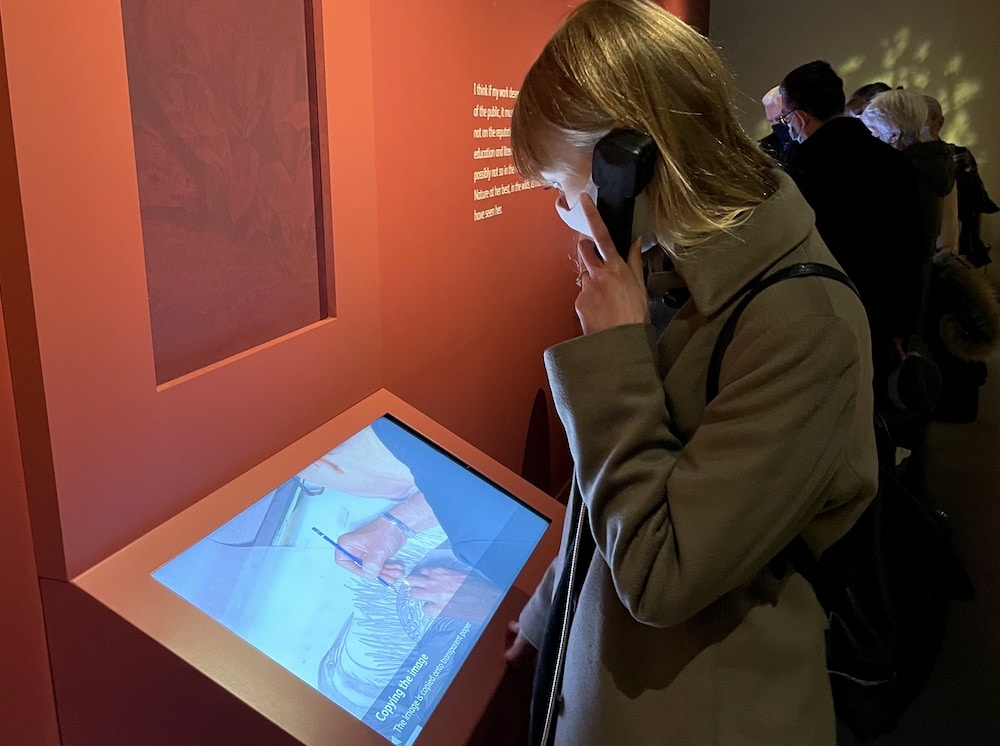 AN UNMISSABLE EXHIBITION WITH A STRONG ENVIRONMENTAL MESSAGE
The exhibition also carries a strong environmental message, and we capture interviews with ornithological experts from around the globe for a film that raises strong concern about the future of birds. At Chocolate Films we also like to be as environmentally friendly as possible, so we worked with local crews in other countries to reduce our carbon footprint on international shoots.
The exhibition goes far beyond what you would expect, and really brings the discourse into the present today. He was a controversial figure, and the exhibit tackles this head on, discussing Issues of slavery, environmentalism and plagiary. The result is an incredible journey through the life and work of John James Audubon, and we highly recommend going to see it.  It runs until the 8th May in Edinburgh, before going on tour internationally. Not to be missed!
The exhibition has already received fantastic reviews, including 4 stars in the Times:
Find out more about the exhibition here https://www.nms.ac.uk/exhibitions-events/exhibitions/national-museum-of-scotland/audubons-birds-of-america/