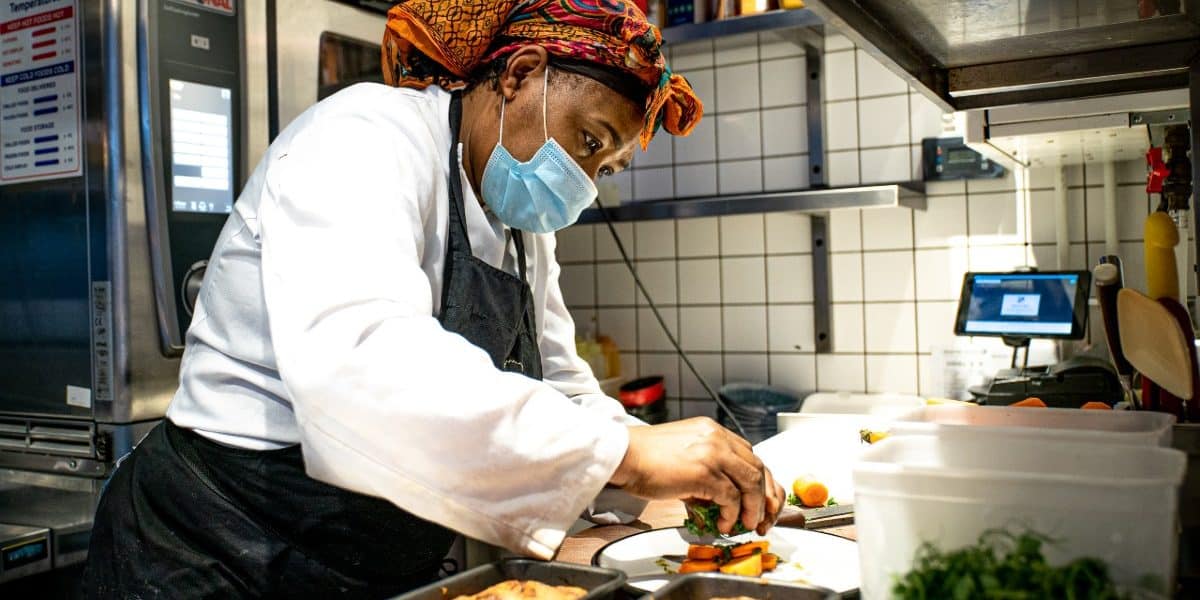 Chocolate Films has been based in South London for 19 years, and its always been  involved in the Wandsworth area and the local community. From shooting films for Battersea Arts Centre, Tara Arts and the Battersea Power Station Chocolate Films has established itself as the go to video creators for many of the local areas business and institutions.
Continuing this tradition, Chocolate Films was recently commissioned by Wandsworth Council to produce a unique photography and video project, the 'Nine Elms Food Chain'. Designed to celebrate the harvest time of Autumn, the project consisted of 7 stunning photo and video portraits of different people along the food chain in Nine Elms, ranging from the buyers of New Covent Garden Market, to the servers of the many new restaurants in the bustling Circus West Village at Battersea Power Station.
As Chocolate Films itself prepares to move to a media studio in Nine Elms in 2022, we were tasked with finding 7 participants in the Nine Elms area, each with their own viewpoint on food, cuisine, produce, and its position in the food chain.
Armed with a light, single-shooter kit, I set out on foot from Chocolate Films' offices in the heart of Nine Elms on multiple shoot days to spend time documenting the work of market workers like Subhani Ahamad of New Covent Garden Market, charity owners like Hadas Hagos of Waste Not Want Not Battersea, business operators like Glyn Gordon of Eaten Alive, and chefs like Eduardo Caetano of Café Santacruzense. Through photo and video, CF and my mission was to capture the passion and expertise imbued in food by multiple people before it reaches the customers' plate. I shot and produced short, 20 second 'moving photographs', slow motion footage that really focussed on the delicate intricacies of each of the participant's work.
This being 2020 however, the shoot did not come without its challenges. While the global pandemic has changed all of our lives and way of working significantly, you could argue that no industry has been changed more than the food industry. From the market to factories, all the way down to the way we eat food in restaurants, strict policies of social distancing, sanitisation and use of PPE have been put in place. Ensuring that all the footage and photos faithfully displayed each company's correct use of PPE, combined with me following Chocolate Films' own strict Covid-safe policies and cleanliness and social distancing presented some unique challenges to the shoot. Waiting longer to get the shot than usual to make sure that we stayed 2 metres apart, moving some actions outside when we usually would have done them inside, just to name a few. Although shooting with Fabienne, a server at Megan's Battersea Power Station location was an easy choice, as I couldn't help myself but to capture the epic skyline of Nine Elms on film on the bank of the river Thames!
The photos go out on posters across Nine Elms throughout November, with the videos to follow on social media soon after. Check out Chocolate Films' work, and enjoy the harvest period!
Check them out here: nineelmslondon.com/food-chain
Aziz Vora
Filmmaker at Chocolate Films