When looking to create a piece of video marketing, it is fundamental to plan exactly what your business wants to achieve and convey through the piece of media created. This is why it is important to create a video content strategy.
At Chocolate Films, we will always help you to plan efficiently and work with you to create the ideal content for your business, but here are some tips to think about when considering video content marketing.
Begin With Your Video Content Goals
The first and foremost thing to consider when creating a video content strategy is what you are looking to achieve through this piece of marketing. Are you looking to drive sales? Or perhaps raise awareness of your business and deliver a message?
An important process to consider is the marketing journey and how a marketing funnel is structured. For example, the marketing funnel is comprised of three stages:
Awareness: Helping the audience understand that they have a 'problem'. At this stage of the process, the primary aim is to make users aware of your business.
Consideration: Next, the user is looking for a solution to their problem, researching possible answers.
Decision: Lastly, the aim is to convince the user to choose your product or service as the solution to their problem. Prove that your solution is more effective than those of your competitors and sell your product.
Plan Your Audience
The next important aspect of a video strategy is to plan what type of audience you want to target with your video content. As there aren't many pieces of media that cater to every age and demographic, it is worth targeting your primary audience, or targeting a demographic specifically that your company is striving to improve engagement with.
This can help to build the tone of voice you are looking to convey with your video content and sets the direction to go in when you get to the creation stage.
Know Your Story
Much like choosing your audience, you need to set the right narrative that will sell your business effectively to your target audience. How will you adapt your language to fit your audience and win them over with your content?
It's important to really convey the overall message and ethos of your company, creating a 'human' aspect of your business provokes a more emotional response that is often effective in making a sale or getting a user to consider your service.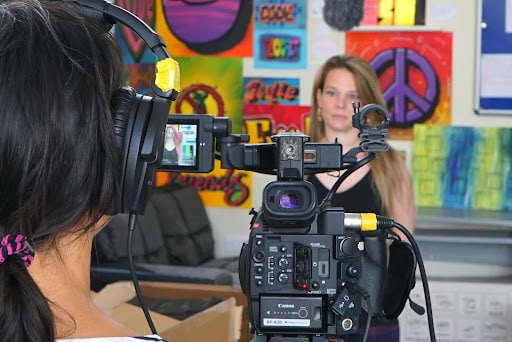 Choose Your Format
Video content can come in many forms, from live streaming to animation it is important to choose the format that would convey your message most effectively while still being creative and engaging to your audience. At Chocolate Films, we provide a range of services including documentary, animation, training videos and live streaming.
Create a Timeline
Within your plan, create a timeline of when you would like each stage of your content to be completed. For example, when you are aiming for the pre-production stages to be completed, how long filming will take, and considering post-production.
We will help you to plan out this process if required, but when working to a deadline (e.g. the release of a product) it is important to create a timeline that can be followed realistically with consideration for any potential setbacks.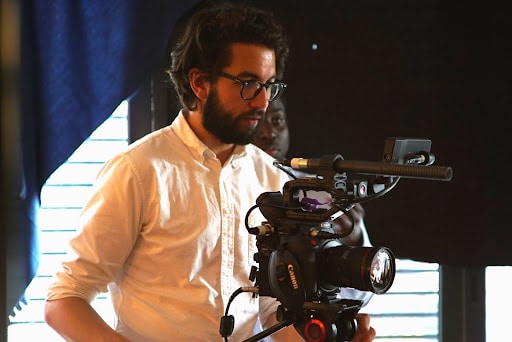 Plan a Realistic Budget
A very important aspect to plan is how much budget you are able to allocate to your video marketing project. Once you have a budget it makes it a lot easier to plan your production around it.
From online comms to large-scale promos, at Chocolate Films we will ensure that your films fit your budget and maximise your ROI.
Get in Touch With Chocolate Films
The Chocolate Films team is made up of specialists who excel at capturing brand identities and bringing them to life. Based in London, Glasgow, and Berlin, our teams have shot award-winning films and client-focused promos alike. You can discover our work here.
If you're thinking about producing a professional promotional video that captivates your audience and increases conversions, we'd love to hear from you – don't hesitate to contact us today to find out more.