Once you've decided to invest in professional video content for your brand, work on crafting your video content strategy can begin. Along the way, your strategy will highlight five key stages of production: distribution, development, pre-production, production and post-production.
Each stage is instrumental in ensuring the film's success. The process is more than just ticking off items on a checklist; it's about harnessing the power of each stage to ensure your video production is as strong as it can be – no matter what platform or medium it occupies.
This begs the question: how exactly does each stage contribute to production, and how do they work together in the finished product?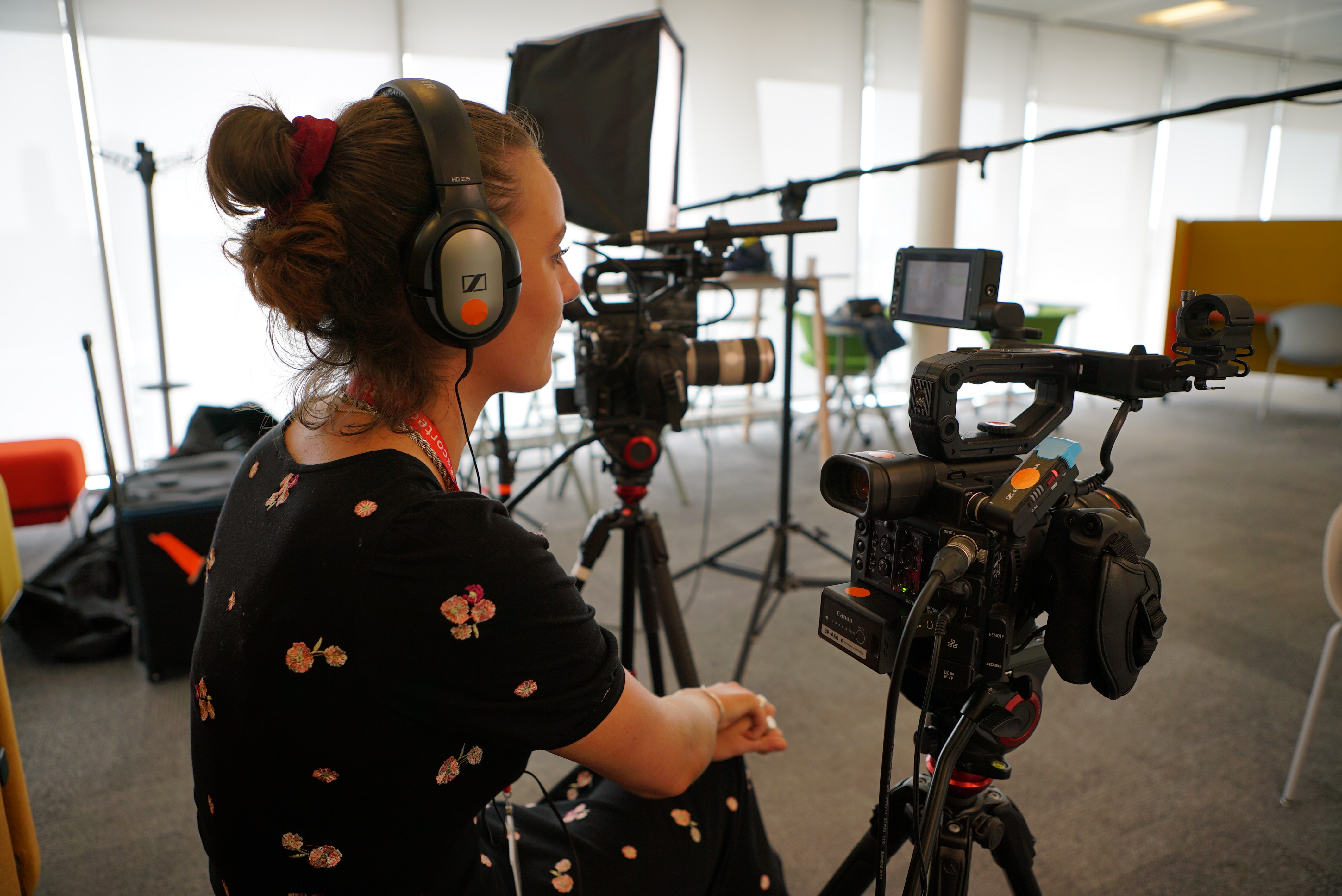 THE FIVE StAGEs OF FILM PRODUCTION
Below is a breakdown of the five stages of film production to help keep your project on track. Read on to find out the benefits of each.
1. DISTRIBUTION
Distribution is where every great film production starts and ends. During this stage, your filmmakers can really lay the groundwork for your project, defining your objectives and aligning your vision within the content itself.
At face value, it might seem backwards to start with distribution before there's even a finished product to distribute. However, defining your distribution strategy ahead of production allows filmmakers to understand the purpose of the content, which in turn informs the production process. After all, you will have invested time and money into this project, so knowing exactly which outlets and formats you're targeting is an essential first step.
FILM DISTRIBUTION – WHERE TO BEGIN?
There are a few things to think about when it comes to the distribution of your video production, with your audience being one of them. The ultimate goal for any production is to get it seen by the people that matter, therefore knowing their interests can be really beneficial to their engagement with your video production.
Knowing your audience isn't just about knowing their interests; think about their behaviour, how they are likely to consume media and the message you want to communicate to them. This will give you an advantage when it comes to making your video a success during production itself.
Depending on the plans you have for your video production, optimising for various digital platforms is the way forward, so consider how distribution can allow your film to be seen by your intended audience.
2. DEVELOPMENT
Development is where ideas are given form. In this stage, working together with your production company or film agency will allow your ideas to become a reality in later stages.
Open communication with your filmmakers will allow you and your team to be clear on what messages and content you want to capture and portray to your brand's audience. This helps filmmakers to lay out the purpose of a film production and keep them on track with any research into the audience.
Distribution and development feed into each other. The intended audience will be inherently linked to the platform the video is optimised for. For example, if your audience is on social media, your filmmakers will need to film at least partially in portrait to capitalise on the success of Reels and Stories. Other forms of online video content will likewise have their own best practice considerations.
Covering all bases here will prevent any formatting hiccups further down the line, so development is as crucial a stage as any other to get right.
3. PRE-PRODUCTION
The pre-production phase is the time to iron out any outstanding problems or ideas before production begins. It is a good idea to use this time to finalise any shoot plans, ensuring location access and plans of action are as lean and informative as they can be.
Pre-production phases can vary in form and length, but at Chocolate Films, for example, our pre-production phase is usually quite lean. By this stage, we'll already
have ironed out many of the shoot's logistics during the first two stages, so it will purely be a case of dotting i's and crossing t's.
At this stage, it's important to point out that brand film shoots are very rarely linear affairs. Each process will be bespoke, tailored to the brand's desired outcome, which is why pre-production as a phase is important; it's your filmmaker's chance to ensure everything is set before the shoot begins.
4. PRODUCTION
By the time production rolls around, your film will have all your production plans set, ready to be made into reality.
At this stage, the unique process the film is set to follow – whether it's a training video, content for social media, animated explainer video or even a live-streamed event – is ingrained in everyone involved. The objective of every good production is for the shoot to be as much of a formality as possible, with every logistical aspect ironed out during the planning process.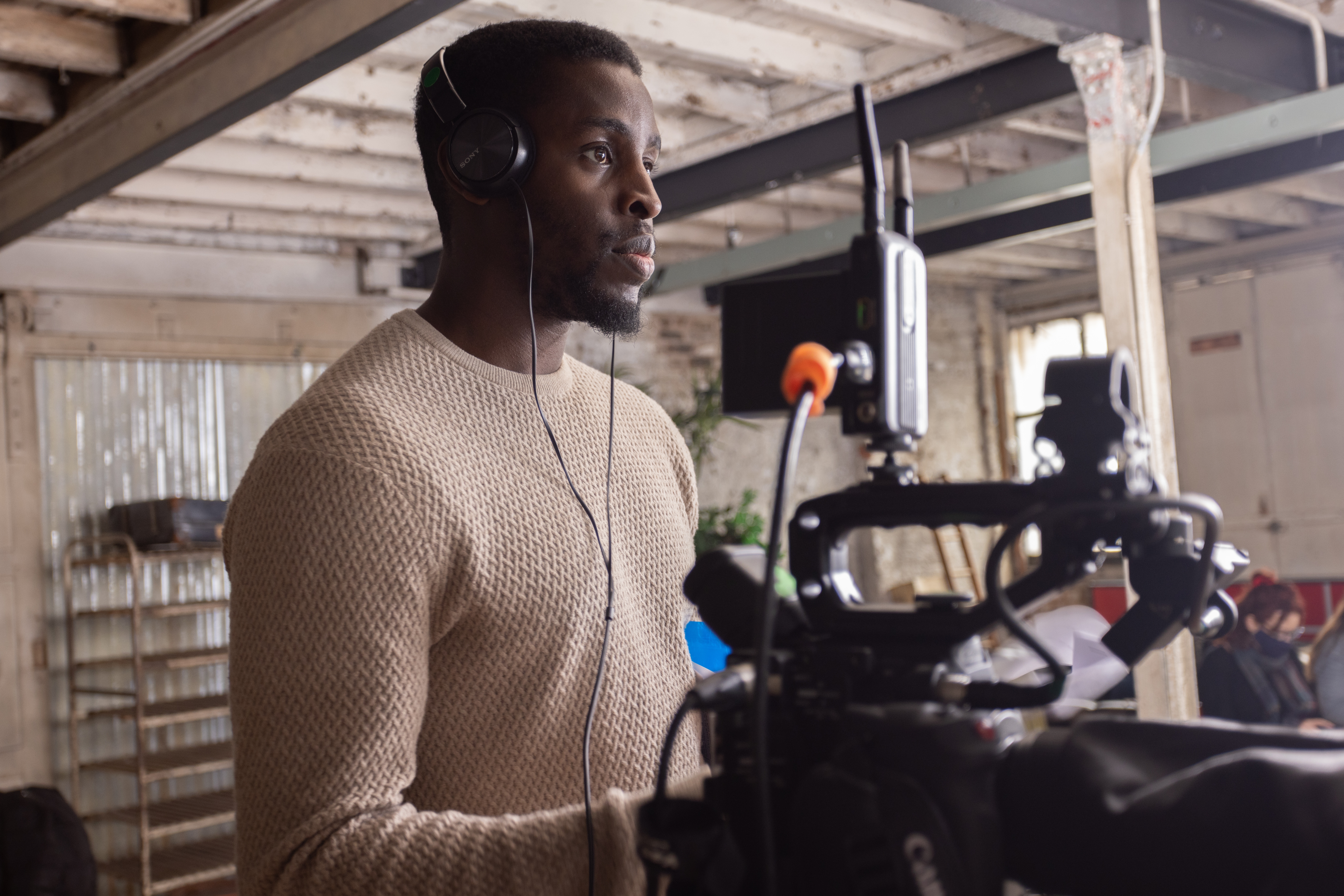 5. POST-PRODUCTION
Post-production is where the culmination of all preceding stages is brought to fruition, and your film is made ready for audience consumption.
Without an informed post-production process that's defined by your distribution plans and the content you captured during production, there is no cohesive end result. This is where the film is edited together to flow as desired, and the message of the content is portrayed in a way that captures the vision outlined during planning.
The finished product (or products) will be edited according to best practices for each platform they appear on, and extra features like soundtracking or motion graphics can be added to enhance the production as a whole.
For your brand, post-production is also your chance to mould the film as you see fit – if your filmmakers or video agency aren't welcoming you into the post-production process, then something is wrong!
HARNESS ALL FIVE STAGES OF FILM PRODUCTION
Of course, the most important consideration to make – even before your film can get started – is choosing the right professionals for the job.
Chocolate Films is a video production agency based in London, Glasgow and Berlin, serving clients all over the world with exceptional video content that aligns with their brand ambitions and captivates their audiences.
If you're interested in working with us, check out our services to find out more about what we do, and be sure to get in touch to book a discovery call with our experts.