At Chocolate Films, we spend so much time shooting documentaries in galleries and with artists across the country. We thought we'd share some of our favourite art documentaries that have shaped and inspired our work as a video agency over the years. From classic, historic films to contemporary snippets, you'll feel full of ideas after watching some of these wonderful art documentaries!
Picasso, medieval architecture and Howard Hughes seamlessly combine in Orson Welles' essay about the value of art and the role of the artist. A wonderful, unique film that will have you feeling inspired for days after; you can use that inspiration to capture the magnificence of your gallery or museum with Chocolate Films!
Frederick Wiseman's observational doc about the National Gallery takes you inside and behind the scenes of one of our favourite London spaces. This film truly makes us feel appreciative of the artistic history we hold within the UK.  If you're feeling inspired to create your own videos, you can learn how to create great online videos about art with our 10 Top Tips by Chocolate Films.
A look at the American artist Chris Burden made by a former Chocolate Films filmmaker. See Scalextric become an art form in this feature documentary available on Netflix. Explore Chris Burden's ideas about the nature of contemporary art.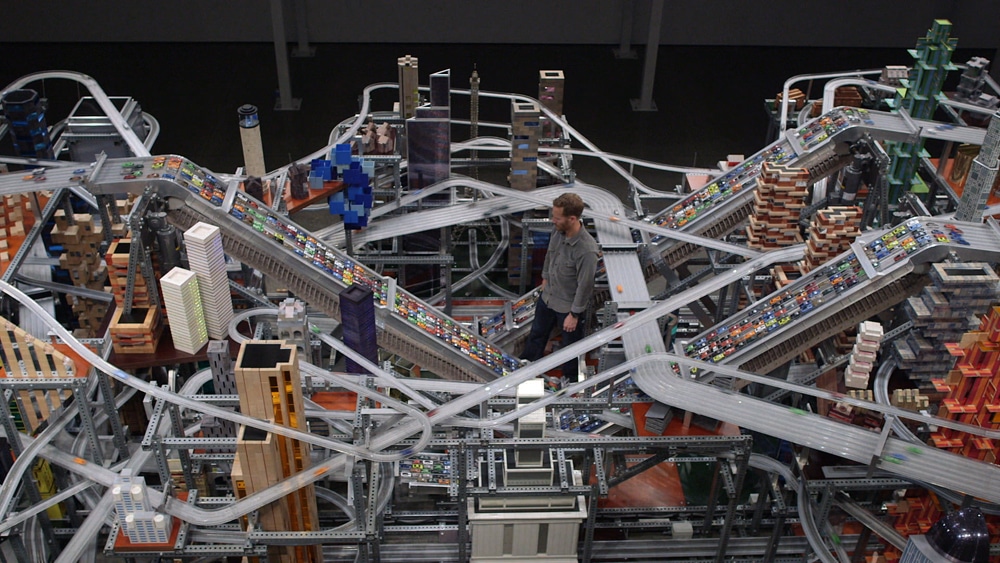 This is a truly amazing film about the early days of graffiti in 70s New York where street artists face off with Mayor Koch. A wonderful film that reminds us that we should appreciate art in every shape and form possible – Chocolate Films can help you to capture the essence of your artwork, gallery or museum today.
After watching Banksy's meta-doc about Mr Brainwash, this would be the ideal second film in a double bill. Street Art has never felt so self-conscious or commercial – enthralling, riveting and truly captivating like no other.
John Berger's magnum opus is about how we look, read and encounter art. Ironically, copyright issues have made the film difficult to see, so you may have to do a deep dive to find this intriguing documentary.
Many of us will recognise the iconic work of Jean-Michel Basquiat, but do we know his path to stardom? Through insider interviews and archival footage 'Jean-Michel Basquiat: The Radiant Child' tells the story of a successful black artist who was constantly confronted with racism and misconception.
Exciting documentary exploring how renegade artists taught the City of Los Angeles to love Modern Art. This documentary touched on artists such as Ed Ruscha, Wallace Berman, Ed Moses and many more.
One of the worlds most influential painters gives us a glimpse into his studio and way of working, it gives new life to the term 'watching paint dry'. Prepare for endless inspiration when it comes to how and where you work.
A beautifully composed examination of Art Commentator Paul H-O's relationship with world-renowned photographer Cindy Sherman.
Over Your Cities Grass will Grow (2010)
The film by Sophie Fiennes cinematically explores the unique creative process of German artist Anselm Kiefer. Going beyond his expansive paintings it lets us into the personal universe he has built at his hill-studio estate in the South of France.
Create Your Own Art Documentary With Chocolate Films
Whether you're looking to make HERO video content, HELP your audience with videos, HUB films for your gallery or a full-scale documentary, we're here to help make your dreams a reality. Get in contact with Chocolate Films today to learn some top video production tips and take your content to the next level.
Discover three ways to promote your gallery or museum online with video: