The move towards sustainability in the film industry has been nothing short of inspiring. We've seen filmmakers and production companies alike unite in their commitment to reducing the environmental impact of productions, with often tangible payoffs. 
For B2B brands, this means it's more feasible than ever to work with a production company that can help to make your video production more sustainable, no matter what format the finished product appears in.
Sustainable video production is much more than just an ideal to strive for – it's a very achievable process that any aspirational filmmaker can put into practice for their clients. Despite what some may think, there's also not much trade-off when it comes to creative output and convenience.
Sustainability in video Production – What Does it Mean?
Sustainability has become a buzzword in recent years; proponents from every industry have been exploring how we can move towards a more environmentally mindful future, with carbon neutrality – or even negativity – being the goal.
Sustainability itself refers to any business practice that seeks to avoid the exhaustion of our world's natural resources, maintaining an environmental balance and even contributing to the replenishment of natural resources where possible.
For the film industry, this means undertaking practices that make as little of a footprint on the planet as possible. A sustainable film agency can work alongside its clients to help them achieve their own sustainability goals, effectively forming a partnership out of the practice.
Why Work with a Sustainable Video Production Company?
If you're committed to sustainability in all walks of business, partnering with other companies that share the same commitment is important.
For broadcast film and TV, organisations like albert can help you to reach your sustainability goals, but for online video and other non-broadcast channels, such organisations don't exist. This makes it essential that you work with a production company that is setting rigorous sustainability goals for itself – and, by extension, for your own business.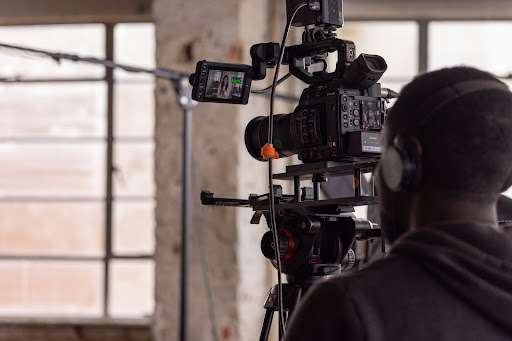 What to focus on when aiming for a sustainable video production
As a film production company ourselves, there are 3 key areas of sustainability that Chocolate Films champions when carrying out our work.
Reduce
We work to reduce the amount of energy, fuel and materials consumed during day-to-day operations.
Offset
We adopt schemes and practices that offset any unavoidable carbon emissions, such as a tree-planting scheme.
Support
We look to be sustainable in ways outside of environmental means by launching initiatives that support and nurture local organisations and individuals.
These 3 areas inform the way we run our own offices, as well as the practices we employ when working on a production for our clients. With this in mind, let's explore some ways that, as filmmakers, we can help you achieve your sustainability goals in your next video production
5 Practical Ways We Film Sustainably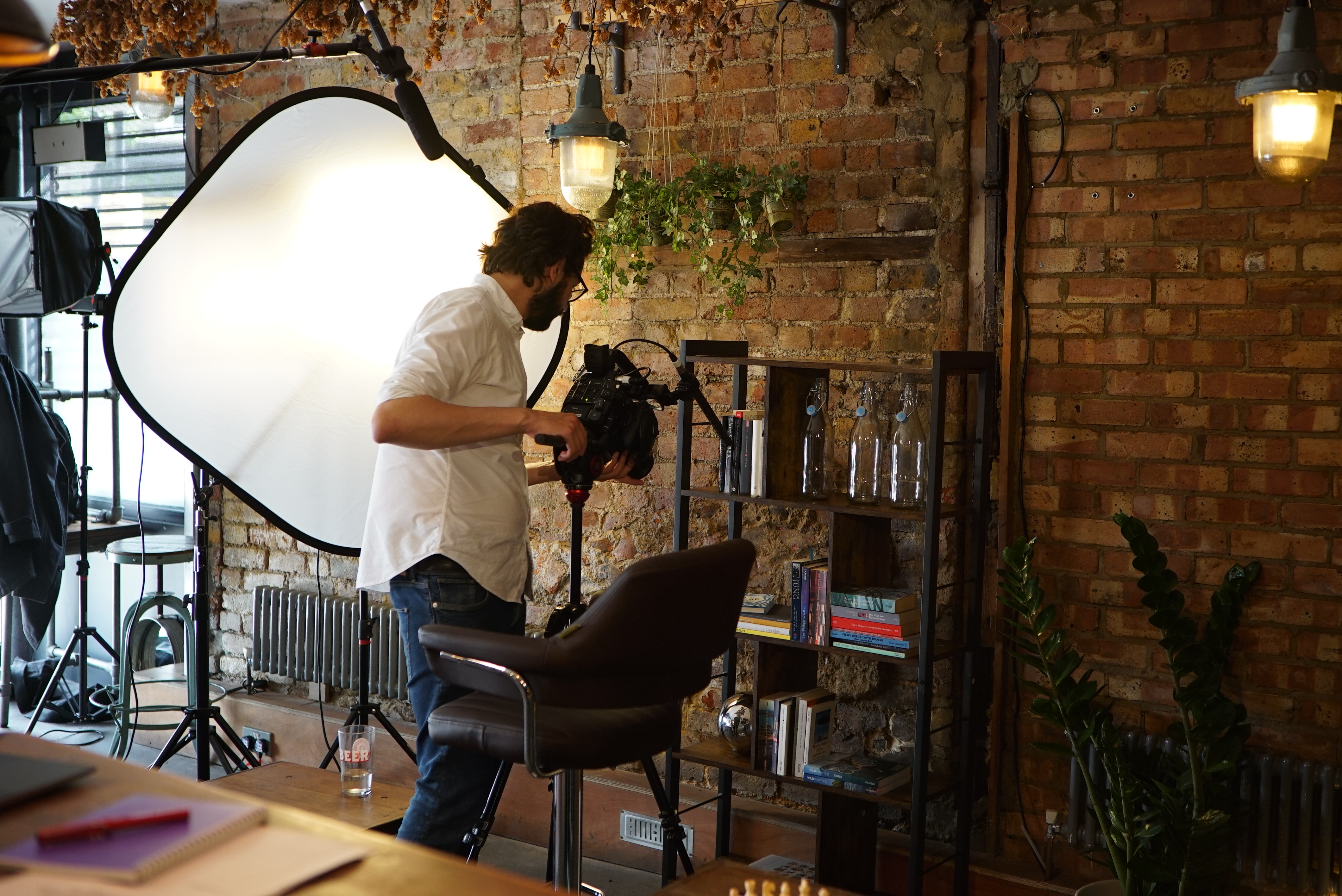 We use these practical methods as part of our commitment to sustainability, as well as to enhance every video production's sustainability for our clients.
1. Avoid flying to shoots where possible
This step is one that we've personally had a lot of success with. The environmental toll of air travel encouraged us to look into ways of cutting back on flying to shoots, and we've been thrilled with how doable and practical this is. We even managed a global shoot in lockdown, when air travel was almost entirely impossible.
If your shoot requires international footage, we can leverage our network of international crews to brief – and even direct – your production remotely. The only time we fly now, which is very rare, is if personally directing a local crew is absolutely essential. Even in this case, we still use our international crews to lessen the number of people and amount of gear making the trip.
2. Use public transport or electric vehicles
To reduce our fossil fuel consumption, we will use public transport and electric vehicles wherever possible when travelling to local shoots.
Beyond this, however, our head offices in London and Glasgow are strategically located so that around 95% of any shoot location in the UK is within 4 hours of either of our bases. In turn, this amounts to less travel and lower carbon emissions on our productions.
3. Employ schemes that offset carbon emissions
We also employ schemes that offset any unavoidable carbon output. One way we do this is through tree-planting initiatives, which actively provide a tangible solution to combat excessive CO2 emissions.
We also invite our clients to match the trees planted for each project, giving you the opportunity to partner with us on this initiative.
Our goal is to cultivate sustainability in our filmmaking in every way, so we also offer a discount to all our clients who themselves have a sustainability policy in place. If this is you, be sure to mention it in your discovery call.
4. Our energy-efficient utilities and building solutions
While not necessarily a filmmaking practice, our dedication to sustainability has led us to use utilities and facilities that rely on energy efficiency to operate.
In everything we do, Chocolate Films practices good environmental behaviour, only using sustainable energy to run our daily operations. Our new studio – which is currently under construction – is being built to the highest sustainability specs.
Even though this is a small part of our overall carbon footprint, it's one we can evidence as part of our all-encompassing approach to carbon neutrality.
5. Mitigating our waste
We're proud to say that the waste we produce accounts for the tiniest fraction of our footprint. We rarely build our own sets; instead, we rely on natural or repurposable backdrops.
Office-wise, our operations are 100% digital to reduce office waste, and whatever waste we do produce is mostly recycled. Again, a small area overall, but one that shows our commitment to sustainability in all areas – large and small.
Looking to Partner with a Sustainable Video Production Agency?
If you're looking to produce a film for your business in a sustainable way, we'd love to hear from you. Our commitment to carbon negative filmmaking has inspired not only our own team to action, but our clients as well, and we'd love to work with you as we progress towards a more sustainable future.
See our Sustainability page for more information and discover the services we offer, all of which are fuelled by our environmental commitment.