How can new tools and platforms help you share your message?
From Facebook Live, Instagram Stories and YouTube Shorts, new tools and platforms are constantly emerging to help brands and creators showcase their message in a creatively engaging way.
93% of businesses have said to have acquired customers through a social media video. Video content is now more important than ever and social media platforms are aware of this and have tailored their outlets to accommodate this.
At Chocolate Films, we create all our content with each social media channel in mind to create stunning visuals that are optimised and perform well across each platform.
See our client work for examples of how to optimise video content for specific industries and platforms.
Why optimisation matters
Today's market requires brands to tailor their content to individuals, whether that be the individuals themselves or the individual platforms you are targeting them on. With so many options available, content needs to be personalised and tailored.
If a brand does not offer a tailored approach to video content that appeals to the platform and its users, it will fall behind.
Ready to explore how video content can boost your traffic online? 
Optimising your video content for the social channels 
First and foremost, you need to consider where you are posting the video and how this affects the type of content you need to create.
No video-sharing platform is created equally, each platform has its own best practices and niches it carters for. From the length of the content to the size and format.
When creating content, don't focus on posting on as many platforms as possible, post on those where you are going to see the most interaction from your target audience. Your video content does not need to be on every platform to perform well. A well-optimised video on one chosen platform will add value to your business more so than multiple poorly optimised videos.
Taking the time to tweak and optimise your videos for each channel does not take long but can make all the difference in how your viewers see and interact with your content.
Learn more about how video can bring your brand to life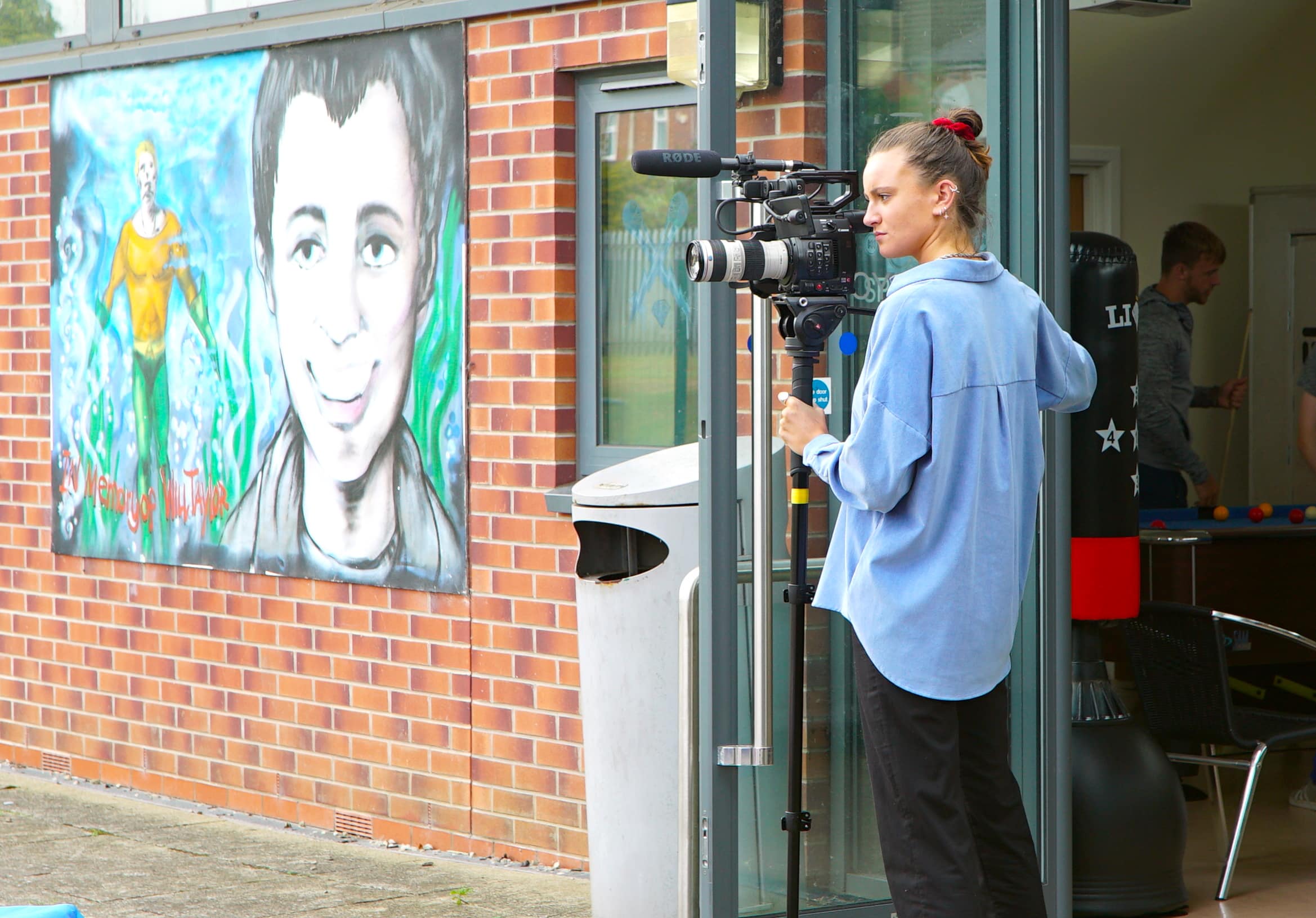 Optimising for Youtube 
YouTube is the second most popular search engine in the world behind Google, whether you use the platform to run ads or you use it to host your video content, you will know that YouTube is the platform for all online video content.
YouTube best practice
Finish your video content with a clear call to action – This gives the viewer a direct clear next step and allows them to take action with your brand.
The one minute rule – Grab the attention of the viewer within the first minute to ensure they continue watching your content, with millions of videos to choose from and attention spans shorter than ever, you need to be grabbing the attention of your viewer within the first minute.
Make your videos longer than 10 minutes – YouTube now encourages creators to make video content longer than ten minutes, as it keeps viewers engaged and watching for longer and provides more opportunities for ads and ad revenue.
Use the correct video size –  You can upload various types of video content on YouTube, however, to get the best quality and avoid issues use; 3840×2160, 2160p, 4K, with a maximum file size of 128GB.
Facebook Video Optimisation
With more than 1.5 billion daily users, Facebook is vital for your video content strategy. How you optimise your video content for Facebook differs from YouTube because of the way people consume content on social media. People go to platforms like Facebook for shorter snappy content.
Facebook best practice 
Short and snappy – Keeping videos between two to five minutes is the ideal length to shoot for to get the most engagement on Facebook. In 2018, users aged 18-24 have 75% less attention span for video ads than users who are 65+, so keep your content engaging and straight to the point.
Use custom settings when exporting your video – Facebook recommends exporting your film as an H.264 video with AAC audio in MOV or MP4 format, an aspect ratio no larger than 1280px wide and divisible by 16px, with a frame rate at or below 30fps.
Video spec – Ideal posting would be 1:1 – a perfect square, 4:5 or 9:16 vertical videos.
Optimising video for Instagram
Head of Instagram Adam Mosseri, says Instagram is no longer a photo-sharing app, as it moves towards a platform that favours video content. With so many ways of sharing video content, Instagram is quickly becoming a platform for creators looking to share videos.
Instagram Reels 
Instagram's latest venture into vertical video is Instagram Reels, Reels are currently one of the most featured and amplified types of content offered on the app.
Content that should be avoided on Instagram Reels
Low-resolution or watermarked reels: Avoid resharing content from TikTok with the TikTok watermark, Instagram will favour content that is made solely for its own platform.
How to win at Instagram Reels
Trending topics & sounds – include trending music in your videos and take part in trends such as behind-the-scenes (#bts).
Are you ready to take the plunge into Vertical Video? Read more here.

IGTV 

Said to be Instagram's YouTube, IGTV favours longer video content. The channel is great for showcasing products, tips, and step-by-step tutorials. Creating content that resonates with your audiences and helps build relationships with your viewers.

Originally, IGTV only supported vertical (9:16) video. However, the platform has since adapted to be able to support horizontal (16:9) video formats.
The 15-second in-feed preview is the most effective way to gain exposure on your IGTV video and boost views, so make sure this is eye-catching and engaging.

Instagram Stories 

26% of marketers state that Instagram Stories are the most valuable type of social content, and with 43% of social media users watching Instagram Stories more than other types of video content on the network, your videos need to be perfectly optimised for this platform.

Instagram Stories is where you can be less regimented with your video content – use all of Instagram stories' features such as location tags, stickers and hashtags, encourage your audience to interact and include links within the story as a call to action.

Optimising for mobile 

Optimising content for mobile is now more important than ever, and this is especially the case for video content. With more than 75% of worldwide video viewing happening on a mobile device, this means your content needs to be optimised correctly for mobile as well as the streaming platform.

Mobile best practice

Introduce your brand name and the video message as soon as possible – since people tend to watch mobile videos in shorter bursts when they're on the go, attract their attention quickly with your branding.
Watching with no sound – Mobile users are more likely to watch your videos without sound, so add captions to your videos to make them more accessible.

Listen to the experts and create stunning optimised content perfect for every platform 

The Chocolate Films team is made up of specialists who excel at capturing brands and bringing them to life. Based in London, Glasgow and Berlin, our teams have shot award-winning films and client-focussed promos alike. You can discover our work here.

Interested in chatting with us to find out how we can elevate your brand's online presence through video content? Contact us to book a free consultation with our experts.