Let's Talk About Anxiety | Anna Freud Centre
Co-produced animation supporting young people to better understand feelings of anxiety.
Chocolate Films collaborated with the Anna Freud Schools Division on developing a powerful short pupil-facing animation to enable young people to better understand and manage feelings of anxiety.
The film was planned as a co-production, which was developed in collaboration with a group of young people who played a crucial role in developing the script, look, and feel of the film.
The animation showcases relatable scenarios and the stress that can come with having to navigate school, homework, friends, social media, and daily duties all at the same time. By involving the young people early on in the process, we were able to create an animation that is relatable and really reaches its targeted audience.
A collaborative process from start to finish
We started this project with a kick-off meeting, where we refined the goals and objectives of the project and discussed the involvement of the young people. 
We scheduled three workshop sessions early on in the process with a small group of year 7-9 students from a school in Southeast England.
The young people were involved at key points in the process, to ensure that their voice was clearly reflected in the film's content, tone, visual style, script, characters, music, and voiceover. 
Our facilitators used their experience working with children and young people and collaborated closely with the client to ensure the young people felt comfortable sharing their personal stories.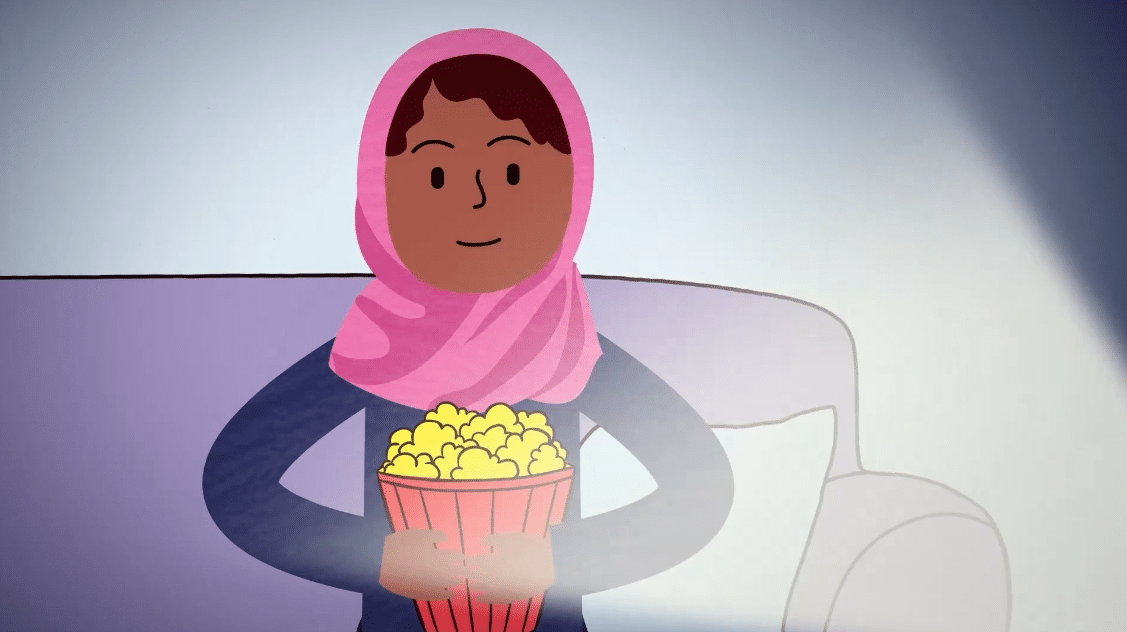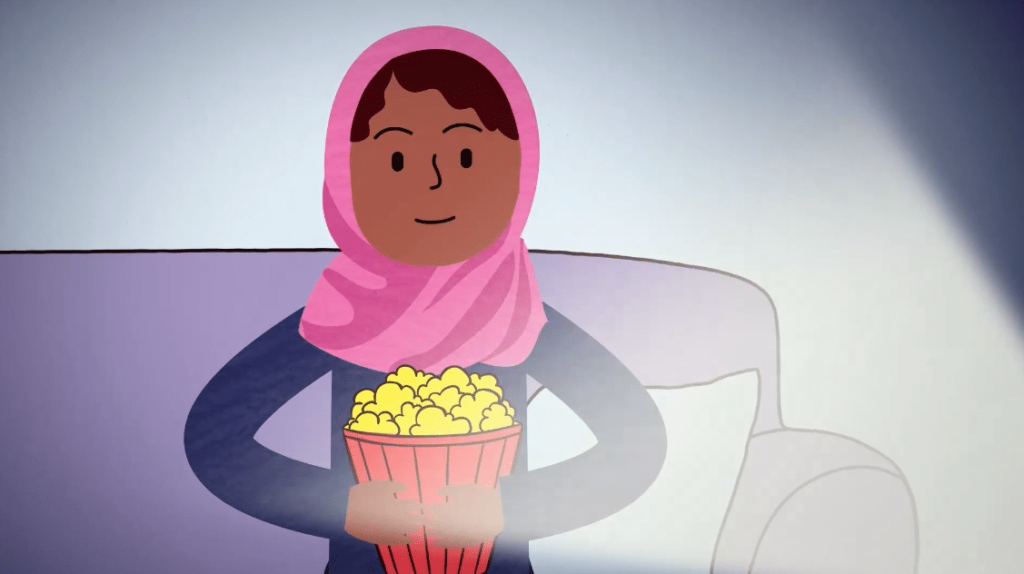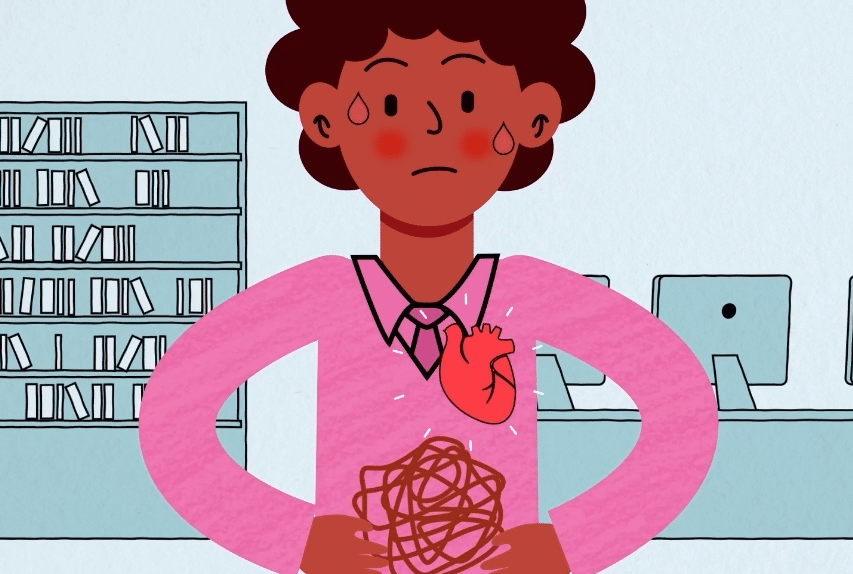 Giving young people a voice
Throughout the workshop sessions, the young people got the opportunity to comment and give their feedback on the script, animation storyboard, and style.
Our in-house motion graphic designer created a storyboard and drafts of the animation, which were discussed in the sessions. In the final workshop session, we recorded the voices of the young people as different voiceovers throughout the film. All of this made it very much a film about young people created by young people.
The video captures well how anxiety can feel for a young person and how to manage anxious feelings. 
The style is kept simple, yet powerful. It has text on screen and subtitles, so the video can easily be understood and watched with or without sound. We also created a social media clip that can be shared on various platforms.
Video content for a young audience
Are you looking to create a video with or about young people? We have extensive experience working with young people and creating video content for them. If you are aiming to reach a young audience, we can help set the right tone of voice and make your content seen by the right people. 
Our in-house filmmakers are all DBS-checked and know how to work with children and young people so that they feel comfortable and relaxed both in front and behind the camera. We have filmed at schools and youth clubs as well as in our own studio.
Get in touch today to know more about what we can do for you and how we can help you reach your target audience. 
Book your free consultation
The producers at Chocolate Films are available to talk through your project at a time that suits you. They'll make sure they really understand your organisation and what you're looking to achieve with video content. Following the discussion, they will send over a detailed proposal for the work you're looking to commission.

Stephen Wheatley
16:50 03 Nov 23
Make Listening Safe Campaign UK is an initiative of The World Health Organisation aimed at increasing the awareness of avoidable risks to hearing in those between 10 and 40 years of age, launched at an in person event in London on 1st November 2023.We needed the launch to be filmed and were lucky enough to be introduced to Chocolate Films who provided the crew and the equipment required.Our events team have informed me that the crew were a delight to work with and were very helpful.We were very impressed with the quality of the footage and were very surprised when we received it so quickly after the event, so we could edit it and get it out on to social media in a timely fashion.We have no hesitation in recommending Chocolate Films.Thank you for making the filming such a pain free experience.Stephen Wheatley | Chair – MLSC UK |

Stella Hunger
18:15 01 Nov 23
I was lucky enough to work with Nikita and Chocolate Films on a photo shoot. They were extremely professional, accommodating, organized and generally lovely. We definitely plan on working with them in the future! Thank you for everything, Nikita!

Vanessa Rushton
12:59 25 Oct 23
Great provider – always happy to help and deliver what's needed quickly and cost effectively

Laura Cliff
09:49 12 Oct 23
I worked with Chocolate films to produce a voice over for a film translated into Welsh. Nikki and Lucia were professional, friendly and understood the brief. They ensured all deadlines were met and the work was produced to a really high quality.

Rachael Cresswell
09:03 05 Oct 23
A friendly group of professional, talented film-makers who created some brilliant videos for us. Anna and Han were a pleasure to work with and were available to discuss the project whenever we needed it. The entire process was slick and efficient from start to finish – I would definitely recommend Chocolate Films for any film project.

Nick Harmer
14:26 21 Jun 23
A very professional team with flexibility and great understanding of the craft. The pre-production was straight forward but the dedication from the team on the day to capture lots of high quality footage of the event was admirable.The final outcomes were well edited and the revisions process was painless and fast. I highly recommend Chocolate Films for event and interview videography.

joe plimmer
11:21 25 Apr 23
A pleasure to collaborate with such a wonderful company that nurtures talent the right way

Anoushka Freeman
17:27 13 Jan 23
We couldn't recommend Chocolate Films highly enough! The team had a thorough attention to detail, communicated each phase of the production clearly, and were extremely friendly and patient with time delays gathering necessary media items on our side.

A Google User
17:27 13 Jan 23
We couldn't recommend Chocolate Films highly enough! The team had a thorough attention to detail, communicated each phase of the production clearly, and were extremely friendly and patient with time delays gathering necessary media items on our side.

Emma Hales
16:57 11 Jan 23
Worked with this fantastic company On a vaccine hesitancy video. The company were professional from start to finish, very understanding and patient with the young people involved in making the video and truly brought their ideas to life! Highly recommended!

Social Media
13:27 29 Dec 22
It was a pleasure for Museum of London to work on one of our most exciting wrap up films of the year with Chocolate Films. Anna, Phil and the whole team were helpful, accommodating and flexible through a tricky brief and shoot. Definitely recommend! Jaanuja

Jessica Dillon
11:54 22 Nov 22
Buttle UK worked with Chocolate Films to create an animated video to capture a co-produced report about estranged young people. We are absolutely amazed by the video they created for us! The team at Chocolate Films worked tirelessly to involve our young team, including an in-person workshop and an online one. It was lovely to see how they made it a fun learning experience during the workshops, while also working hard on the core purpose and outcome of the project. We really valued the expertise we received from the project manager, animators and voiceover experts. As they are a social enterprise, it's clear that Chocolate Films have the kind of values we (a charity) really love. It shows in the beautiful film they created, and the way that they made it possible for us to work with them. We are so impressed and wholeheartedly recommend them without hesitation.