When you work with Chocolate Films, you'll see first-hand the effort we go to to create meaningful video content that showcases your brand or project, helping to achieve your growth and brand awareness goals in the process.
But as with any other video production agency, It also helps to have an understanding of how we work and plan ahead to help get the best results. We've outlined our history, experience and expertise when it comes to working with a range of industries; from the arts to the education sector, healthcare to corporate businesses.
History And Experience
Founded in 2001 by Rachel Wang and Mark Curries, Chocolate Films had one simple goal – to build a high-quality video production agency with a clear social purpose. Since then, our organisation has worked with hundreds of companies and projects to showcase their brand through the magic of video.
We've worked with countless industries, providing us with the skill and knowledge to develop a versatile process that works well for both us and our clients. With over 20 years of experience, we know how to capture the essence of a brand and showcase it in a way that's important to our clients.
High Tech, In-House Equipment
We invest in the most up-to-date equipment, technology and accessories to ensure our projects go above and beyond. We have access to an extensive collection of cameras and videography equipment and the expertise to know which camera would be best suited for a certain shot or sequence.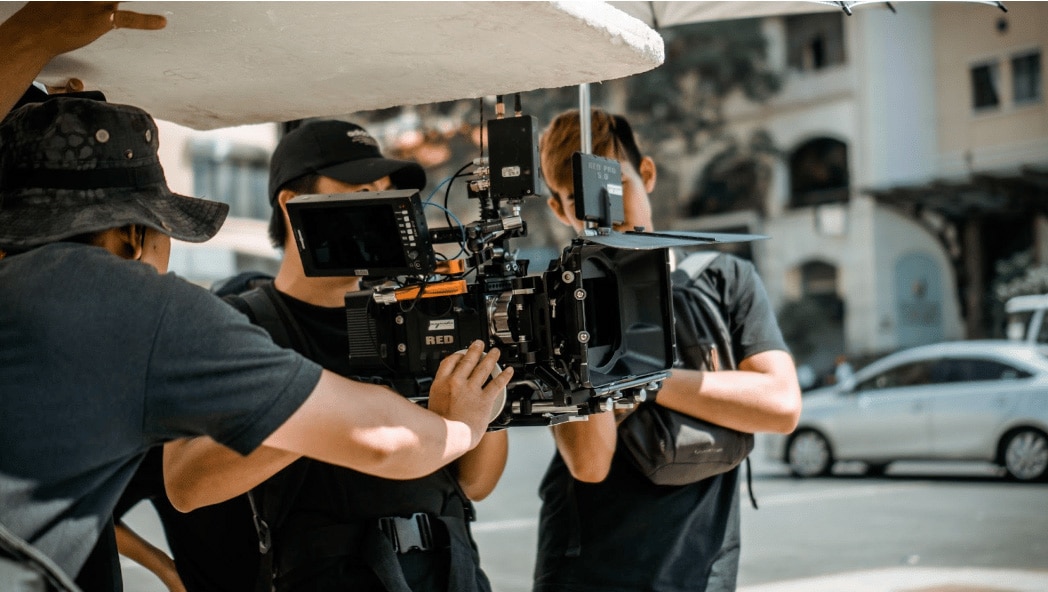 From Canon to Sony Cinema Cameras, drones to 360 cameras, you can be confident that we'll have the perfect piece of equipment to capture your vision. We also invest in state-of-the-art lighting kits which enable us to illuminate a variety of spaces, ranging from small studios to industrial warehouses. Whatever environment we're confronted with, we can confidently secure the footage that we need.
Full-Service Team
Starting as a team of two in 2001, our team has expanded to 21 highly driven individuals. We believe that working with a close-knit, in-house team enables us to provide the best possible service to our clients while developing the talent of our employees at the same time.
From start to end, a dedicated team of producers and filmmakers will be assigned to a project to ensure they bring it to life in line with the client's request. Each member of our team is passionate about video production and creating high-quality work that they can be proud of. Our whole team have up-to-date DBS checks and has received safeguarding training. Learn more about how our dedicated team can help you reach your goals today.
International Reach And Locations
Over the last 20 years, we've expanded our reach and work potential across the globe. We've now developed satellite offices in Berlin, Porto, Sardinia and New York. Not only this, but we have reliable partner production companies in 22 countries across the world.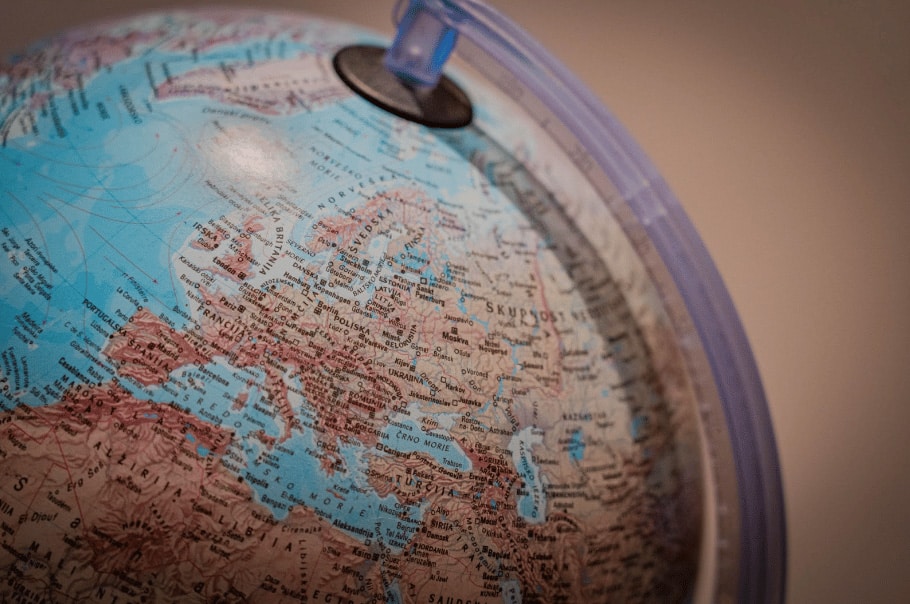 We have dedicated and reliable representatives in each area we operate in around the world; these individuals have extensive knowledge of the local area and access to all of the information, equipment and crew we may possibly need to bring our client's vision to life. Not only does this expand our services, but ensures that clients gets the most cost-effective solution – priced by the hour/day.
Sustainable Practices
We're proud to announce that we're a carbon-neutral company! We're continuously working to promote sustainable practices within our day-to-day activities and where possible throughout the industry. Just some of our practices include prioritising public transport where possible, commissioning local videography teams to minimise air travel, implementing low-energy lighting throughout our offices and much more.
We also subscribe to a carbon offsetting scheme which plants 148 trees per year to create brand new woodlands. We also offer a 10% discount to our clients who are actively promoting sustainable practices within their organisation. Working with us means working towards a more sustainable future for the next generation.
Extensive Variety Of Services
We offer a variety of different services depending on what our clients are looking for. This includes promos, animations, documentaries, event videography, live streaming, training videos and consultancy. Learn more about how our video production services can help you to achieve your goals today.
When fact-finding with potential clients, we help them to identify which form of video content would benefit them the most and how it would help them to reach their goals. Depending on what our clients are looking for, we can combine a variety of these services to produce a multi-media video production which showcases an organisation in its true light.
Workshops
It's also possible for aspiring filmmakers to get involved with Chocolate Films. We offer a variety of workshops to help young people take their creativity, imagination and skills to the next level! From creative documentary workshops to journalism workshops, pixilation workshops to green screen training, we provide an exciting learning environment for young aspiring filmmakers.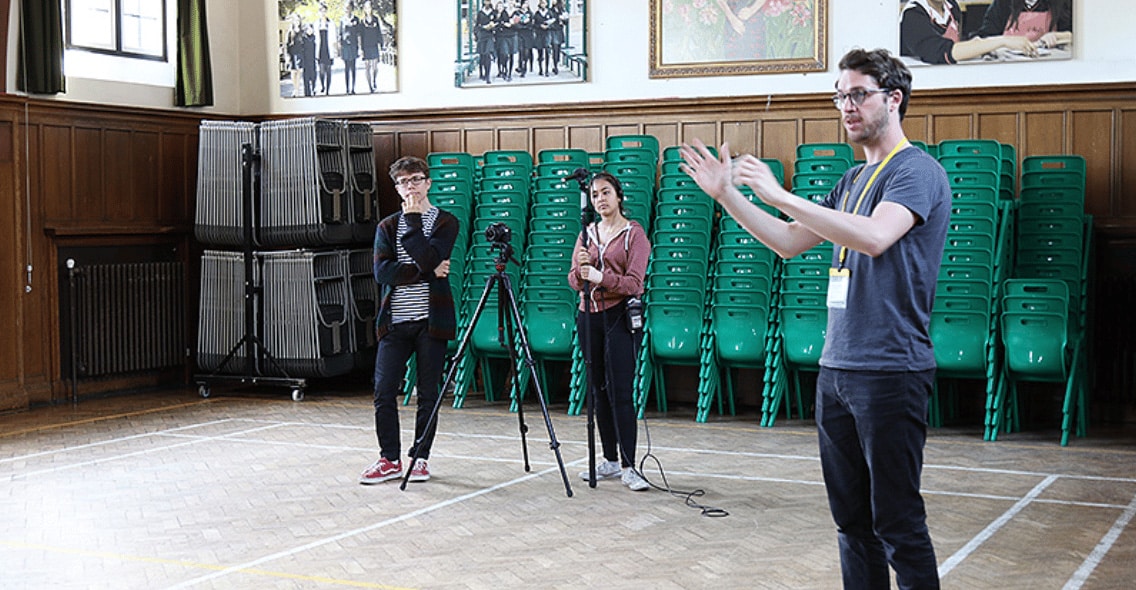 Tailored, Collaborative Approach
Over the years we've worked with an extensive range of industries; our projects have covered everything from kitchen-table charities to FTSE 500 companies.
Arts And Culture
When it comes to the Arts and Culture sector, we've been creating video content for a huge variety of UK-based leading organisations and institutions since 2001. We can offer clients in this industry a variety of different services including cost-effective turnaround events and information films to high-end promotional and exhibition content.
Corporate Video Production
With regards to corporate video production, we can help clients in this industry create targeted video content as part of your marketing and communications strategy. The content that we produce will be created with the aim of raising conversion rates, building engagement and helping to make customers more aware of your organisation, just to name a few.
Public Sector & Charity
Whether you're looking to promote your fundraiser, need cost-effective marketing content or want to make personalised, informative videos about your local authority, we have the expertise to help you produce the best content when it comes to promoting a charity in the public sector. We've been working with a variety of charities since we were founded in 2001, including NGOs, national and local Governments and public sector bodies.
Promoting Education & Learning
From primary to higher education, we offer a variety of services depending on our client's needs, goals and budgets. Just some of our services include lecture and talk recordings, educational animated videos and promotional content to boost awareness about your educational organisation and showcase your success.
Healthcare Industry
We have lots of experience working with NHS trusts, research laboratories, charities, practitioners and more. Just some of the services that we can offer for clients in the healthcare industry include information films, promotional content, training films and lectures and event films, just to name a few. We're extremely passionate about producing meaningful content that helps to raise awareness about physical and mental health.
Learn More About Working With Chocolate Films
Thinking about investing in a video production agency to help reach your business goals and raise awareness? Get in contact with us today to find out more about our process and what it's like to work with Chocolate Films.